Solar panels are designed to absorb incoming solar radiation and use it to generate electricity. It is recommended that we shift our electricity needs from other non-renewable sources to solar energy as it is renewable, relatively safe for the environment, and cheaper to maintain. With the help of solar software, which has increased the effectiveness and usefulness of solar electricity, solar power is now widely used in utilities, businesses, homes, and other applications. It is interesting to note that majority of solar panels are dark blue and black in colour. However, coloured solar panels are also gaining in popularity. So, which colour solar panel is the best for you to buy?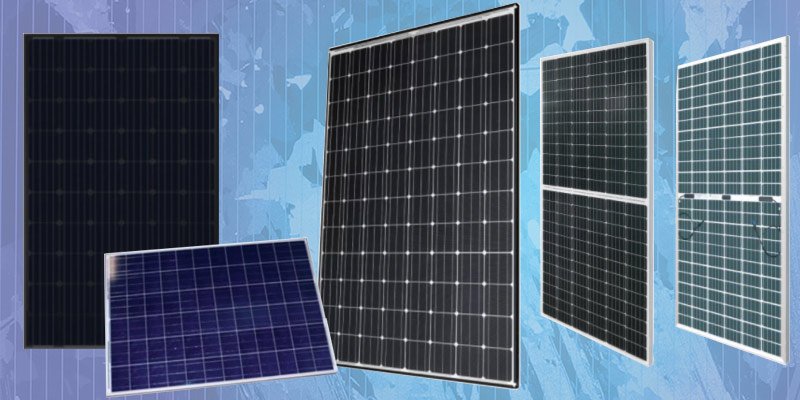 Comparing two types of coloured solar panels
First, let's compare the two most common types of solar panels- black monocrystalline and blue polycrystalline. Black coloured panels are more energy-efficient than blue coloured panels. This means that they require fewer solar cells to absorb larger amounts of solar energy. The advantages of this would be increased solar power generation and conservation of space. Black solar panels also come with a 25-year guarantee and so are well worth the investment. Blue solar panels on the other hand are priced lower and have a relatively low maintenance cost. It therefore can be said that monocrystalline (black) panels are more efficient than polycrystalline (blue) panels, however, this efficiency comes with higher costs. Furthermore, considering environmental factors, blue-coloured solar panels create less waste and generate a lower carbon footprint.
Other colours of solar panels
Other colours of solar panels are available mainly for aesthetic reasons. For example, green-coloured solar panels are recommended for areas surrounded by greenery as they can blend into the surroundings well. Similarly, some buildings may require solar panels of a colour similar to the colour of a building as black or blue panels could be distracting against a building of a contrasting colour. It is true that coloured solar panels come with higher prices and are less efficient. However, solar technology is rapidly growing, and efforts are being made to increase its efficiency and make its availability cheaper.
VEMC, one of the top solar companies in Mumbai, provides solar panel installation in Mumbai. VEMC provides solar o&m services as well. For more information on our products and help selecting the right ones for you, contact us at +91 98199 07445. With over 72 years of industry experience, VEMC is ISO 9001:2015 certified and a pioneer in the field of electromechanical engineering products, allied equipment, and services.