When might you want to remove and reinstall your solar panels? The most common instances would be when you are fixing the roof or the solar power system, or conducting maintenance on the roof or other equipment located in the area.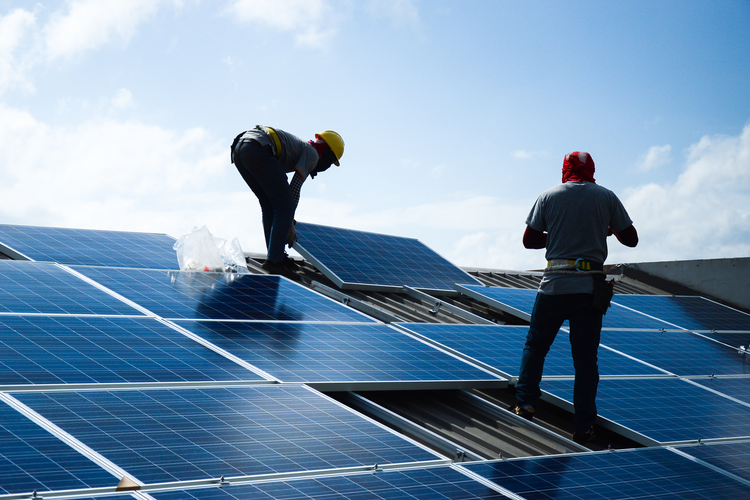 Fixing the Roof
Even some of the smallest roof repairs may require you to remove and reinstall part or all of your solar panels. This can make repairing the roof simpler, without risking damage to your panels. If you need to replace sections of the roof and require these to be removed prior, hiring a solar professional to do it would be a practical move.
Fixing a Solar Panel System
When repairing parts of your solar power system, removing the panels can provide additional space for a more thorough analysis of the whole system. Also, it is often safer to carry out repair work on the roof after removing the solar panels, in order to avoid compromising their safety.
Other Reasons
Other times that you might need to remove and reinstall solar panels could be when you need to repair anything in and around the rooftop. For example, fixing satellite dishes and electrical wires which are usually located on the roof may necessitate this, as may events like relocating your solar power system.
Should I Attempt to Remove and Reinstall the Solar Panels By Myself?
Do keep in mind that it can be quite risky to do so without the appropriate tools and expertise. Certain special equipment is required for the task and taking apart the panels without proper knowledge can nullify any warranties and contracts on the product. Also, removing and reinstalling solar panels entail a complex permission process that is best dealt with by a solar expert.
Time and Cost to Remove and Reinstall Solar Panels
The total time and cost of removing and reinstalling solar panels depend mainly on the solar expert you choose for the job, though they should be able to quote a base price to begin with. This can be over and above the actual costs of repairing the roof or solar power system; so be sure to factor that in.
The repair work can take another day or more, depending on the extent of work that needs to be done. So, the entire project can take about three days to complete. Of course, major repairs may need more time.
Certain other factors may include the condition of the roof, the panels and the hardware, as well as the weather and site location itself.
Removing and reinstalling solar panels is a complex task that requires substantial knowhow. VEMCO Solar, a solar energy company in Mumbai, offers end-to-end solutions and has enlisted channel partners with the Ministry of New and Renewable Energy, Government of India, for solar PV rooftop, small power plant system integrators, and installation. Guided by the knowledge gained by VEMC over 72 years, our aim is to provide ample support to you at every step of the way. VEMC is ISO 9001:2015 certified and a pioneer in the field of electromechanical engineering products, allied equipment, and services. Please feel free to contact us on +91 98199 07445.